Russian River Valley - August 2011
I got together with a few friends – Jane, Dean, and Russell – who were able to take off a day from work on a late-August Tuesday for a visit to some Russian River Valley wineries. It was a beautiful summer day in the Bay Area, with the cool morning fog giving way to sunshine and temperatures in the upper 70s. I carpooled with Dean from the East Bay, while Russell and Jane met up and drove from San Francisco. We turned off the freeway near Rohnert Park onto Highway 116, which runs north through the towns of Sebastopol and Forestville in the western reaches of Russian River Valley. It was an easy drive, with little traffic, and we all met at our first destination, Kosta Browne Winery, just before 10am.


Tuesday - August 30, 2011
Kosta Browne's facility is located in a complex of warehouse buildings off of Occidental Road and Highway 116, just north of Sebastopol. We stepped inside the large open space, and after a few moments Michael Browne came out of his office to greet us. I first met Michael around 2001, shortly before the winery released their first Pinot Noir, a 2000 from Cohn Vineyard in Russian River Valley. Although I've known Michael for only about ten years, his grandparents and my parents had been close friends for decades and next-door neighbors in Santa Rosa for close to 20 years.
Michael and Dan Kosta both have backgrounds in the restaurant business, and met while working at John Ash & Co. Restaurant, just north of Santa Rosa. After pooling their money and buying a half-ton of Pinot Noir fruit in 1997, they started on the slippery slope to running their own winery. Their first release was a 1999 Lake County Sauvignon Blanc, and their first commercial Pinot followed in the 2000 vintage. In 2001 they partnered with Chris Costello to help them expand their business, and things took off quickly from there, with praise for the wines coming from both critics and consumers. Production for the 2010 vintage will be about 15,000 cases. Shane Finley is the assistant winemaker, and has been with the winery since 2006.

Tasting Notes: Current Releases & Barrel Samples

Kosta Browne 2008 Pinot Noir, Gap's Crown Vineyard, Sonoma Coast. From 113, 114, 115, 667, 828, and Swan clones. Medium color, ripe raspberry and plum fruit, earth, and sweet oak. Vibrant acidity and medium-bodied on the palate.

Kosta Browne 2008 Pinot Noir, Koplen Vineyard, Russian River Valley. From all 667 clone, about 20% whole cluster fermentation. Slightly darker color, with ripe black cherry, spice, and a slight floral note. Richer and more luxuriant texture in the mouth, with a very long and tasty finish.

Kosta Browne 2009 Pinot Noir, Russian River Valley. Medium-dark color, with pretty floral aromatics, fresh red berry fruit, and touches of cola and spicy oak. A bit tight and needing some time in bottle, this had mild tannins and a long finish.

Kosta Browne 2009 Pinot Noir, Sonoma Coast. Medium-dark color, with a darker fruit profile with bigger spice and earth components. Bright acidity and lively mouthfeel, with more structure than the RRV bottling, while the sweet fruit lingered on the finish.

Kosta Browne 2010 Pinot Noir, Keefer Ranch, Russian River Valley (barrel sample). Press lot. Medium-light color, slightly cloudy, with very fresh cherry fruit, and baking spices. Big but vibrant on the palate with mild tannins.

Kosta Browne 2010 Pinot Noir, Keefer Ranch, Russian River Valley (barrel sample). Pommard clone, free run. Medium color, showing a bit of reduction at first but this dissipated with a little air. Darker berry fruit and a touch of cola, a richer mouthfeel, with a smoother finish.

Kosta Browne 2010 Pinot Noir, Giusti Vineyard, Russian River Valley (barrel sample). 115 & 777 clones, free run. Medium-dark color, bright plum and black cherry fruit with a slight herbal note. More structured in the mouth with chewy tannins.

Kosta Browne 2010 Pinot Noir, Koplen Vineyard, Russian River Valley (barrel sample). Medium-dark color, showing ripe and pretty red fruit and spice aromas. Fairly big on the palate with a moderately tannic finish.

Kosta Browne 2010 Pinot Noir, Terra de Promissio Vineyard, Sonoma Coast (barrel sample). 115 clone. Medium-dark color, displaying fresh black cherry fruit and some forest floor notes. Bright acidity with a tangy finish.

Kosta Browne 2010 Pinot Noir, Gap's Crown Vineyard, Sonoma Coast (barrel sample). 115 clone. Slightly darker color, with a darker plum and blueberry fruit profile. Richer and more textured on the palate, with more tannins on the finish.

Kosta Browne 2010 Pinot Noir, Walala Vineyard, Sonoma Coast (barrel sample). 115 clone. Medium-light color, with fresh tart cranberry and cherry fruit plus a citrus note. Very vibrant mouthfeel, with mouth-watering acidity and a refreshing finish.

Kosta Browne 2010 Pinot Noir, Garys' Vineyard, Santa Lucia Highlands (barrel sample). Pisoni clone. Medium color, lots of spice and black cherry fruit. Medium-bodied and fairly smooth on the palate and finish.

Kosta Browne 2010 Pinot Noir, Rosella's Vineyard, Santa Lucia Highlands (barrel sample). Pisoni clone. Medium color, brighter fruit profile with citrus and savory undertones. More lively mouthfeel and finish.

Kosta Browne 2010 Chardonnay, Zio Tony Vineyard, Russian River Valley (barrel sample). Clone 95. Light yellow color, showing bright apple and pear along with spice on the nose. Moderately creamy texture and smooth finish.

Kosta Browne 2010 Chardonnay, Zio Tony Vineyard, Russian River Valley (barrel sample). Clone 548. Slightly darker color, more complex aromatics of citrus and green apple, plus vanilla and butterscotch notes. Creamy mouthfeel with lots of balancing acidity.

Kosta Browne 2010 Chardonnay, Boudreaux Vineyard, Russian River Valley (barrel sample). Lighter color, with bright citrus and vanilla/oak, a bit lighter on the palate than the Zio Tony barrels.

Kosta Browne 2010 Chardonnay, Lynmar Quail Hill Vineyard, Russian River Valley (barrel sample). Light yellow, with more intense pear and spice aromas, moderately rich mouthfeel and lively finish.

Kosta Browne 2009 Chardonnay, "116," Russian River Valley. Medium-light yellow color, bright spiced apple on the nose, maybe a touch of lemon zest, along with vanilla/oak notes. Rich and creamy but not heavy, the acidity carries through on the long finish.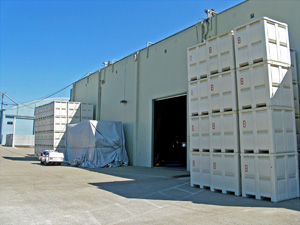 When I first met Michael, the wines were made in a small wooden barn just in front of where the Freeman Winery caves are now located (several years before the caves were dug into the hillside). A couple of moves later, they're now on the verge of outgrowing their current 18,000 square-foot facility, and a move is planned for next year to a new 44,000 square-foot space just east of Sebastopol's downtown area. Michael told us that he's looking forward to the new space, and feels that will be the last move they will have to make. If everything goes smoothly, the move will be completed before the 2012 crush.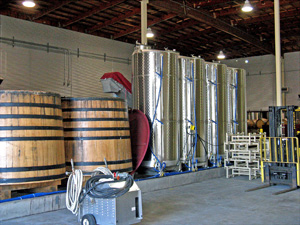 The focus of Kosta Browne is clearly on Pinot Noir. Until recently the only other wines they've released have been Sauvignon Blanc (which they dropped after 2001), Syrah (only for a few years in the mid-'00s), and an occasional Rosé of Pinot Noir. Beginning with the 2009 vintage, they have added a Chardonnay bottling, called "116," to the otherwise all-Pinot line-up. The Chardonnay is a blend from several vineyards close to Highway 116 from Sebastopol to Forestville, hence the name. Only 260 cases were made in 2009 (there will be about 600 for 2010), and there is no plan to release any single-vineyard Chardonnays. Kosta Browne produces about eight single-vineyard Pinot bottlings each year, plus Sonoma Coast and Russian River Valley appellation bottlings (with another from the Santa Lucia Highlands appellation on the way). They also make a reserve Pinot called "4 Barrel" – this is made from four barrels selected not only as the four best from all the Pinot lots of a single vintage but also the four that work together best as a blend. Other than these, Michael said no other wines are planned.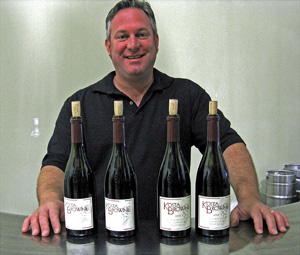 Current vineyard sources are all from the Sonoma Coast, Russian River Valley, and Santa Lucia Highlands. Single-vineyard Pinots include familiar names such as Keefer Ranch, Koplen, Amber Ridge, Gap's Crown, Kanzler, Rosella's, Garys', and Pisoni, some of which owe much of their fame to the Kosta Browne bottlings. Michael told us that most recent vineyard plantings for their Pinot Noir have used 7x4 vine spacing. He prefers not too see much leaf-pulling in the vineyards – he likes some on the morning side, but little or none on the afternoon side, to protect the fruit from sunburn. He also noted that he will sometimes have growers pull some leaves in the fruit zone to create a "tunnel" for airflow, to help prevent mold and mildew on the grape clusters.
Highlighting Kosta Browne's new commitment to including Chardonnay in the winery's future plans was a new Chardonnay press that we saw just outside the winery. It was semi-hidden under a tarp but looked quite large and impressive. Michael also pointed out several new tall closed-top stainless steel tanks for Chardonnay. Next to those tanks in the winery were a few large oak tanks – Michael told us that they ferment some of their Pinot Noir in them, though most Pinot is fermented in 5 to 7 ton stainless steel tanks and in smaller bins. Favorite coopers for barrel-aging include Gamba, Remond, Rousseau, Dargaud & Jaeglé, and Boutes. There's about 40-50% new oak on the Pinots, with the rest being 1-2 year old barrels. The Chardonnay currently sees around 35-40% new oak, and Michael said that he's planning to try some concrete barrels on the Chard in the future. Wines are in barrel for a little over a year, and the 2010 wines will be bottled in early 2012.
Michael took us on a brief tour of the winery – which was undergoing a pre-crush cleaning – and led us into the barrel room, where a small tasting bar is located. Cleverly-fashioned from part of an old stainless steel tank, the bar is on wheels so it can be easily moved. Michael proceeded to taste us on several of the winery's current Pinot releases and then moved on to lots of barrel samples of 2010 Pinots. We finished up with a few 2010 Chardonnay barrel samples and finally the bottled 2009 Chardonnay.
As we started our tasting, I asked Michael what he aims for in his Pinot Noirs. He said that his goal is intensity with ripe but fresh fruit flavors, balanced acidity, and alcohol between 14-15%. As many others have noted, recent vintages of Kosta Browne Pinots are not as big, extracted, or high-alcohol as they have sometimes been in the past. Michael confirmed that this has been a stylistic shift with the wines, and said it's been partly a result of experimentation and learning about both the vineyards and the winemaking. For the Chardonnay, he's aiming for a Mersault-style wine, with a pH of around 3.2-3.3, meaning it should have very good acidity.
We moved pretty quickly through all the bottled wines and barrel samples. We learned that the fruit for the Russian River Valley appellation wine all comes from vineyards close to Sebastopol, while fruit for the Sonoma Coast bottling comes from both the Petaluma Gap and Annapolis areas. We tasted a barrel sample from Giusti Vineyard, one I was not familiar with. It's located near Forestville, and Michael noted that the berries were very small (accounting for the bigger tannins). Wine from Giusti Vineyard will go into the Russian River Valley bottling. We went on to compare barrels of 115 clone Pinot from three Sonoma Coast vineyards – Terra de Promissio, Gap's Crown, and Walala. The differences were striking, evidence of the saying that "site trumps clone" with Pinot Noir. The Chardonnay samples we tasted were all from older barrels.
The bottled wines and barrel samples we tasted confirmed to me that Kosta Browne Pinots have taken a step back from the ripeness levels of past years. They're undoubtedly still big wines as Pinots go, but the newer bottlings seem to have better balance and structure to carry off the bold, upfront fruit. The new Chardonnay project looks to be off to a good start with wines that combine bright acidity with a creamy texture. Kosta Browne has been one of California wine's biggest success stories of the past ten years, and I expect that success will continue.
It was still a bit early for lunch by the time we left Kosta Browne, so we checked to see what winery options there were between Sebastopol and Graton, our lunch destination a few miles north. Merry Edwards looked like a good choice, as I had not been there in awhile, and my friends had never visited there. It took us only a few minutes to reach the winery, just off of Highway 116.
Merry Edwards has led quite a distinguished – even legendary – career in California winemaking. Having studied at UC Davis (and later in France as well), she became the winemaker at Mount Eden Vineyards in 1974. Merry was a trailblazer – when she joined Mount Eden, woman winemakers in California were a rarity. In more recent years, we've seen more and more women in top winemaking positions, and surely the opportunities afforded to them are in part due to Merry's success. She was also one of the pioneers in the resurgence of Pinot Noir in California in the mid-'70s. Besides Mount Eden, she has worked as the founding winemaker at Matanzas Creek and has consulted for a number of other wineries over the years.
Tasting Notes: Current Releases

Merry Edwards 2008 Pinot Noir, Sonoma Coast. From mostly Dijon clones. Medium-light color, this had some volatile aromas that were a bit much for me, plus a good deal of oak. Underneath there was some bright cherry, earth, and spice, and the mouthfeel and tangy finish were pleasant enough, but the aromatics made this my least favorite wine here.

Merry Edwards 2008 Pinot Noir, Klopp Ranch, Russian River Valley. From Pommard, Swan, 37, and Dijon clones. Medium garnet color, with ripe, high-toned black cherry and plum fruit, a touch of cola, and sweet oak. Richer mouthfeel than the Sonoma Coast bottling, with a smooth finish.

Merry Edwards 2008 Pinot Noir, Meredith Estate, Russian River Valley. From 115, 667, 777, 37, and Swan clones. Medium ruby color, with brighter fruit on the nose than the Klopp Ranch, showing red fruits, earth, oak, and a slight floral note. A fuller texture and more noticeable tannins suggest that some bottle age will help round out this wine.

Merry Edwards 2009 Pinot Noir, Coopersmith Vineyard, Russian River Valley. From all 37 clone. Medium-dark color, with a fresher fruit aromatics of plum and darker fruits, along with a bigger spice component and better-integrated vanilla/oak. Moderately rich and more tannic than the other Pinots, this was a promising bigger-style RRV Pinot that could use more time in the cellar. My favorite of the four Pinots we tasted.

Merry Edwards 2010 Sauvignon Blanc, Russian River Valley. Made largely with fruit from 30+ year-old vines, with about 33% from Sauvignon Musqué clone, and barrel-fermented in 18% new French oak. Light straw color, displaying ripe tangerine and grapefruit, fresh herbs, and undertones of spicy oak. Fairly viscous on the palate, with moderate acidity and a smooth finish.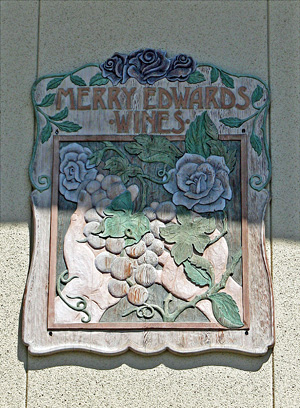 In addition to producing several acclaimed vintages while she was at Mount Eden, Merry also took a Pinot Noir cutting from the historic vineyard to UC Davis. There the plant material was cleaned up, and it is now known as UCD Clone 37 – the only true Pinot clone sourced from Mount Eden Vineyard, and sometimes called the "Merry Edwards Selection."
Merry Edwards Winery was started in 1997. Having worked with Pinot Noir since her days at Mount Eden, Merry has been called the "Queen of Pinot," so it's no surprise that her winery's focus is on that variety. Fruit sources are in both the Russian River Valley and Sonoma Coast. The winery has several estate vineyards that they own or lease – Meredith, Coopersmith, Flax, and Georganne among them. Six single-vineyard Pinot Noirs are produced, along with two appellation wines. In addition, Merry Edwards produces a highly-regarded Sauvignon Blanc, and has also added sparking wine and Chardonnay (from the Pellegrini family's Olivet Lane Vineyard) to their line-up. Total annual production is around 20,000 cases.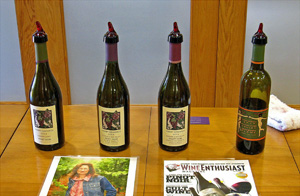 The 9½-acre Coopersmith Vineyard, named for Merry's husband Ken, is located adjacent to the winery and was first planted in 2001. It is now entirely planted, quite appropriately, to Clone 37. The other main estate vineyard is Meredith Estate, a 24-acre property in the Sebastopol Hills area to the southwest of town. This vineyard was planted in 1997 to Swan, 37, and three Dijon clones. Merry works closely with her other growers as well – for example, she consulted with noted grower Ted Klopp in planting his Klopp Ranch vineyard in 1989.

The new Merry Edwards winery facility was completed in time for the 2007 crush, and the tasting room opened to visitors in 2008. Most Pinot fermentation is done in temperature-controlled stainless steel tanks, and a pneumatic stainless steel device is used for punchdowns. The Sauvignon Blanc is fermented and aged on the lees in French oak with twice-weekly batonnage. The Sauvignon Blanc typically uses around 18-20% new oak, while the Pinots generally are aged in about 50-80% new oak.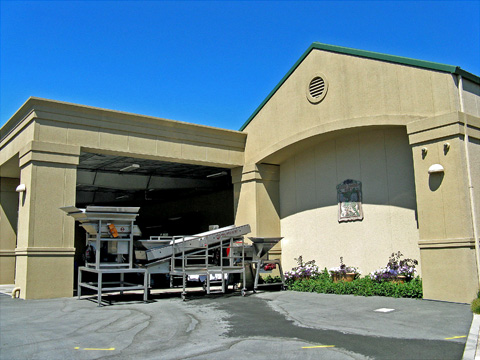 We stepped inside and were directed to the tasting area just to the left of the entrance, where a couple of other visitors were just starting their own tasting. Our host for the tasting was Taron, and he gathered us around a large table to pour us samples of four Pinot Noir bottlings and the Sauvignon Blanc. With a view out to the winery's patio, it was a pleasant setting, and Taron was quite informative as he guided us through the wines.
The Merry Edwards Pinot Noirs show plenty of upfront fruit, rich oak, and a lush mouthfeel. Although the oak component in these wines sometimes can be more than I tend to prefer, there's no doubt that they're crowd-pleasers – they routinely rank among the very top-selling Pinots in US restaurants. If I had to pinpoint a common strength that the Merry Edwards wines all share, it would be their velvety texture, and it's not hard to see why the wines have retained their wide popularity.
A very short drive from Merry Edwards took us into the small town of Graton, just west of Highway 116. A favorite lunch spot is located along the one-block "downtown" of Graton – Underwood Bar and Bistro. There's a fair chance that you'll run into local winemakers and grapegrowers there, and sure enough, there were Michael Browne and Shane Finley with several of their growers – Howard Graham, Dennis Koplen, Craig Strelow of Keefer Ranch, and Charlie Chenoweth among others. Jane, Dean, Russell, and I enjoyed our lunch – the mildly spicy Moroccan lamb sandwich is always a good choice there.
We had only one winery appointment scheduled for the afternoon, at 3pm in Santa Rosa, so we had plenty of time to make one or two more stops before that. We decided to continue west along Graton Road, and in a few miles we came to Marimar Estate. The first things we noticed as we drove up the driveway from the road were the two large sculptures of dogs among the hillside vines – these are in honor of Marimar Torres' two Springer Spaniels, Chico and Bonita. It's not unusual to spot one or both of the pooches during a visit, but we were told that they were taking an afternoon nap, not a bad idea on a warm day!
Tasting Notes: Current Releases

Marimar 2009 Chardonnay, "Acero," Don Miguel Vineyard, Russian River Valley. From See and Rued clones, made entirely in stainless steel with 100% malolactic fermentation. Light color, with very bright lemon and lime aromas. Medium-light bodied, this was fairly straightforward but pleasant, with a clean finish.

Marimar 2008 Chardonnay, "La Masía," Don Miguel Vineyard, Russian River Valley. From See, Rued, and Spring Mountain clones, barrel-fermented in 45% new French oak. Slightly deeper color, with riper fruit aromas and notes of earth, butter, and spice. Noticeably bigger in texture, the vanilla/oak component showed up more in the mouth, and the finish was smooth.

Marimar 2006 Chardonnay, "Dobles Lías," Don Miguel Vineyard, Russian River Valley. From See, Rued, and Spring Mountain clones, barrel-fermented in 50% new French oak with additional tank aging on lees. Medium-light yellow color, showing aromas of ripe pear and stone fruit, supported by toasty oak, butter, and baking spices. Rich and creamy on the palate but retaining good balancing acidity, this had a long and tasty finish. A bigger-style Chardonnay with more elegance than most.

Marimar 2007 Pinot Noir, "La Masía," Don Miguel Vineyard, Russian River Valley. From Pommard, Swan, Cristina 88, 115, Lee, and 667 clones, aged in 33% new French oak. Medium ruby color, with ripe black cherry on the nose along with a touches of earth and oak and a big spice component. Medium-bodied, with a lively finish.

Marimar 2007 Pinot Noir, "Mas Cavalls," Doña Margarita Vineyard, Sonoma Coast. From Pommard and 115 clones, aged in 42% new French oak. Medium color, this featured a darker fruit profile, with plum, earth, smoke, and sweet oak aromas. This had a silky texture with a long, spicy finish. My favorite of the three Pinots, enjoyable now but with plenty of stuffing for aging.

Marimar 2006 Pinot Noir, "Cristina," Don Miguel Vineyard, Russian River Valley. From Pommard, Cristina 88, and Swan clones, aged in 50% new French oak. Medium color, displaying ripe black cherry and plum fruit along with baking spices, cola, and vanilla/oak. Medium weight on the palate with a tingly acidity, this had moderate tannins on the finish. I do think that further time in the cellar will benefit this wine.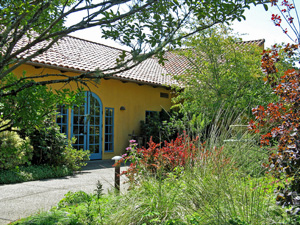 Winery owner and winemaker Marimar Torres is another of California's pioneering women of Pinot Noir. The daughter of the late Miguel Torres, head of the large Bodega Torres wine company based in Catalonia, Marimar earned a degree in Business and Economics from the University of Barcelona. Fluent in six languages, she later studied at Stanford and at UC Davis. Starting with the family company in the late 1960s, she worked as export director and ultimately moved to California in 1975. Marimar was highly successful, and helped to expand imports of Torres wines to the US tenfold. She is also a noted cook and has published two well-known cookbooks, The Spanish Table: The Cuisines and Wines of Spain, and The Catalan Country Kitchen: Food and Wine from the Pyrenees to the Mediterranean Seacoast of Barcelona.
Along with all of this, Marimar decided to start her own winery in California. After searching for a suitable vineyard location, an 81-acre site in the far-western portion of Russian River Valley's Green Valley area was purchased in 1983 – this is where the winery and tasting room are located. The vineyard on this property, named Don Miguel Vineyard for Marimar's father, was initially planted in 1986, and the winery was completed in 1992. Designed to evoke a Catalan farmhouse-winery, it's a handsome building. A second vineyard, named Doña Margarita Vineyard for Marimar's mother, is located a few miles to the southwest near the town of Freestone in the Sonoma Coast AVA, and was planted in 2002. The winery was built to handle an annual production of 15,000 cases though current production is a bit less than that.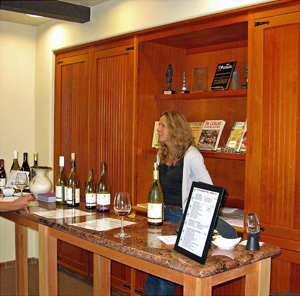 All of Marimar Estate's wines are sourced from the two estate vineyards, which have been farmed organically (and certified) since 2003 and have been moving toward biodynamic farming. Don Miguel Vineyard has about 60 acres planted, about evenly split between Pinot Noir and Chardonnay, along with small plantings of Albariño, Tempranillo, and Syrah. Located about ten miles from the ocean, the vines are densely-spaced with about 2,000 vines per acre. Chardonnay clones at the vineyard are See, Rued and Spring Mountain, while the Pinot is planted to Swan, Pommard, Lee, Cristina 88, 115, and 667 clones. The "Cristina 88" clone was formerly called Beringer Selection but was renamed for Marimar's daughter, who was born in 1988, the same year those vines were planted. Doña Margarita Vineyard is planted to about 15 acres of Pinot Noir, with Pommard and 115 clones. Both vineyards have Goldridge sandy loam soil.
LeeAnn was behind the small counter at the Marimar Estate tasting room when we visited. Two tasting options are available – you can taste a selection wines by themselves or paired with tapas prepared in the winery kitchen. A group of visitors who arrived shortly after we did chose to have the wines with tapas, and headed out to the beautiful patio just outside the building. Since we'd just had lunch, we opted for the basic tasting, and LeeAnn proceeded to pour us samples of three Chardonnays and three Pinot Noirs.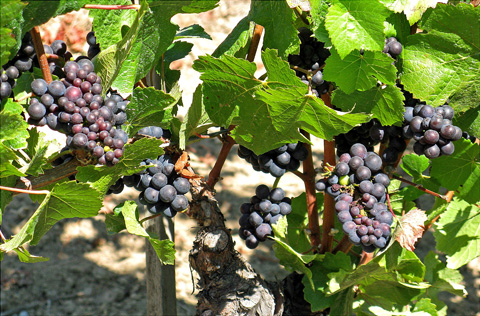 The "Acero" Chardonnay is named for the Spanish word for steel, since the wine does not see any oak. We also tasted the "La Masía" (the farmhouse) and "Dobles Lías" (double lees) Chardonnays, each adding on more richness. Double lees refers in this case to the winemaking, where the wine – after being aged in barrel on its lees, with batonnage – was racked to a tank in which lees from other Chardonnay lots were added, giving it extended and "double" lees contact. In addition to a "La Masía" Pinot Noir, we tried the "Mas Cavalls" bottling, the only wine we tasted that was sourced from Doña Margarita Vineyard. The "Cristina" Pinot, named for Marimar's daughter, is available only at the winery and is a barrel selection intended for extended aging. In addition to the wines we tried at the tasting room, Marimar Estate also produces a few more limited-production Chardonnay and Pinot bottlings, plus an Albariño/Chardonnay blend and a Tempranillo/Syrah blend.
While the Marimar Estate wines feature lush Russian River Pinot and Chardonnay fruit, they also share a degree of elegance that stood out from some of the other wines we tasted on our trip through the area. The wines are not shy on oak, but in general that component was nicely-integrated into the whole package. These are beautifully-crafted wines that do a fine job of combining big California fruit with a touch of European restraint.
I'd forgotten that Red Car had opened a tasting room recently, but I spotted it late that morning as we had turned from Highway 116 onto Graton Road on our way to lunch. I'd tasted a couple of very good Red Car wines at Hospice du Rhône a few months earlier and thought it might be a good place to stop on our way back to Santa Rosa if we had enough time. It looked like we had just about enough time for a quick tasting, so we turned into the tasting room parking area and headed inside. The space was formerly a tractor sales room, and the small group of buildings in the same complex now also houses the Red Car winemaking facility and the Dutton-Goldfield tasting room.
Tasting Notes: Current Releases & Barrel Sample

Red Car 2009 Chardonnay, "Box Car," Sonoma Coast. Mostly neutral oak, about 10% new. Light color, with ripe apple and tropical fruit aromas, medium-light bodied with good acidity and a moderately creamy mouthfeel, this had a smooth finish.

Red Car 2009 Pinot Noir, "Box Car," Sonoma Coast. Blend of fruit from three vineyards, from hard press wine, about 10% new oak. Medium-light color, displaying bright red fruits, earth, spice, and a floral note. Medium-light bodied and lively, with a moderately tannic finish.

Red Car 2009 Pinot Noir, "The Aphorist," Bartolomei Vineyard, Sonoma Coast. 113, 777, and Jackson clones, 27% new oak. Medium-light color, this showed ripe red fruits, loads of baking spices, and some vanilla/oak on the nose. Bigger in texture than the "Box Car" Pinot, this was medium weight on the palate with a smoother finish.

Red Car 2009 Pinot Noir, "Heaven & Earth," Bohemian Station, Sonoma Coast. Tasted at Hospice du Rhône in late April. Medium color, with pretty black cherry and spice on the nose, good structure on the palate, and a lingering finish.

Red Car 2008 Syrah, "Trolley," Sonoma County. Sourced from four vineyards (over half from Vivio Vineyard), 45% new oak. Dark color, intense aromas of bright blackberry fruit, spice, a big black pepper component, a savory note, and a touch of sweet oak. Concentrated but quite lively mouthfeel, with medium tannins and a long, tasty finish. Fairly big and ripe but nicely-balanced, this was my favorite of the Red Car wines we tried at the tasting room.

Red Car 2009 Syrah, Red Car Estate, Sonoma Coast (barrel sample). Tasted at Hospice du Rhône in late April. 10% stems added back, 25% new oak. Dark color, with very pretty floral aromas leading to dark fruit, anise, and pepper notes. Medium-full bodied on the palate with good structure and moderate tannins. This was a terrific example of cool-climate Sonoma Coast Syrah, and hopefully that character will be retained in the finished wine.

Red Car 2007 Syrah, "The Fight – Knockout," California. Sourced from Laetitia Vineyard in Arroyo Grande and Bien Nacido Vineyard in Santa Maria Valley, 45% new oak. Very dark color, with riper dark fruits, mocha, dried herbs, and smoky oak. Bold and viscous on the palate, the sweet fruit lingered on the finish along with grippy tannins.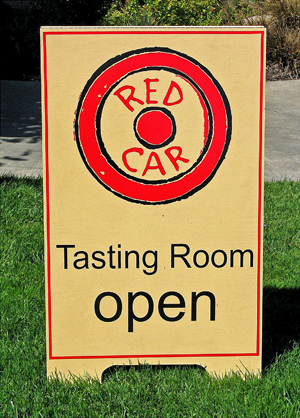 Red Car was founded in 2000 in Los Angeles by Carroll Kemp and Mark Estrin. Mark passed away in 2005 and Carroll, who makes the wine, has continued the vision of the winery – a major part of which was a move away from the southern Central Coast fruit sources of their early years to wines made largely from Sonoma Coast fruit. 2007 marked the final year that Red Car obtained any fruit from the Central Coast. Considering the changing source of their grapes, it made sense to move the winemaking from the Central Coast to Sonoma County as well. The move looks to be finally complete this year, with the expansion of tasting room hours to seven days a week. The Red Car name is a tribute to Los Angeles' electric trolley cars (pictured on Red Car's "Trolley" line of wines) that ran throughout the city up until the 1960s.
A key moment in the development of Red Car was the 2004 purchase of 120 acres of land in the hills of the West Sonoma Coast area north of the Russian River. This has become the winery's Estate Vineyard, located not far from the famed vineyards of Hirsch, Flowers, and Marcassin. The initial planting was in 2005, with the first full crop coming in 2009. The vineyard is planted to 777, 828 and Calera clones of Pinot Noir and to 383, 877 and Alban clones of Syrah.
Three other vineyards provide significant portions of Red Car's Pinot Noir. La Boheme Vineyard, near Occidental, has high-density planting of Pommard, 828 and Calera Pinot clones. As with the Estate vineyard, it has some impressive neighbors, including Summa and Thieriot vineyards. Platt Vineyard, near Freestone, has 777, 828, and Calera clones planted. Bartolomei Vineyard, near Forestville, includes 113, 777, and Jackson clones of Pinot, with vines less densely-spaced than at the other vineyards. For Syrah, a major fruit supplier is Vivio Vineyard in Bennett Valley. Red Car also sources Roussanne from Vivio Vineyard. Noted vineyard manager Ulises Valdez has become part of the Red Car team since their move to Sonoma County.
Red Car produces three lines of wines under their label. The Box Car line includes a basic Chardonnay, Rosé (saignée of both Pinot and Syrah), Pinot Noir, and Syrah. The Trolley line is a step up, and features a Pinot and Syrah. Reserve wines include several Pinot Noirs and Syrahs – both single vineyard and vineyard blends – as well as Roussanne. Total annual production is about 5,000 cases.
Winemaking practices include using small percentages of whole-cluster fermentation on many wines (wines we tasted had less than 10%), and use of native fermentation. The newer Sonoma-sourced wines are not as "big" and are lower-alcohol than the earlier Central Coast Red Car wines, and I got the sense that this is a conscious direction in the winemaking in addition to reflecting the cooler-climate locations of the Sonoma vineyards.
The tasting room décor is both modern and funky, a fun place to stop in and taste a few wines. As it was a quiet Tuesday afternoon, there was no one at all inside when we arrived, but Britney quickly appeared from one of the side rooms and welcomed us in. We sat on stools at the large bar, and Britney poured us a selection of the Red Car wines – two of the Box Car wines, one Trolley wine, and two Reserve wines. I've added tasting notes from two additional Red Car wines I tasted at Hospice du Rhône in Paso Robles at the end of April.
The Box Car '09 Chardonnay and Pinot were fairly straightforward but solid wines, while the '08 Trolley Syrah was very good, and my favorite of the tasting. The final wine we tasted was Red Car's last wine sourced from Central Coast fruit, the '07 "The Fight" Syrah. This had a decidedly different character than their recent Sonoma bottlings – the big, ripe, almost jammy nature of this wine will appeal to many fans of Central Coast Syrahs, but it seems to be a style that Red Car is moving away from.
I have to admit that I was not a fan of some of Red Car's early wines, but the more recent vintages sourced from Sonoma fruit are much more to my liking. They're still not shy wines by any means, but they're considerably less ripe and better-balanced than their predecessors. The newer Syrahs in particular show great promise, and the 2009 barrel sample from the Estate Vineyard was exceptional. With its newer cool-climate Sonoma County fruit sources, I see this as something of a second incarnation of Red Car, and that makes it a winery well worth following.
Siduri Wines / Novy Family Wines
After driving to Santa Rosa along Guerneville Road, we rolled up to the Siduri / Novy facility just a couple of minutes after 3pm, and headed inside. As Russell remarked, this is a true "warehouse winery." Located in a nondescript industrial park near the northern edge of Santa Rosa, it couldn't be much farther removed from the expensive and ostentatious winery buildings you see in Napa Valley and elsewhere. Although I've been to Siduri / Novy many times, it had been a few years since my last visit there so this was my first time seeing their new location, just across the driveway from their old space. The new facility gives them more open space, without the interior walls that broke up their old place. As with Kosta Browne, the winery was in the process of getting a good pre-crush cleaning when we were there.
Tasting Notes: Current Releases

Novy 2010 "Four Mile Creek White," North Coast. Blend of Viognier, Gewürztraminer, Sauvignon Blanc, and Blanc de Pinot Noir. Light yellow color, quite aromatic with bright ripe tangerine and citrus notes. Medium-light and smooth in body, with a slightly sweet finish. A tasty wine to sip by the pool or on a picnic.

Siduri 2009 Pinot Noir, Chehalem Mountains. Sourced from four vineyards in the Chehalem Mountains AVA in Willamette Valley. Medium-light color, showing ripe cherry fruit, spice, and a dash of oak on the nose. Lighter-bodied and lively in the mouth, with some noticeable tannins on the finish.

Siduri 2009 Pinot Noir, Sonoma Coast. Sourced mostly from Sonatera and Hirsch Vineyards. Medium ruby color, displaying pretty black cherry and plum, earth, and touches of spice and oak. Bigger texture on the palate than the Chehalem Mountains bottling, but with a livelier mouthfeel and finish.

Siduri 2009 Pinot Noir, Rosella's Vineyard, Santa Lucia Highlands. From 777, 828, 115, Pommard, and Pisoni clones. Medium ruby color, this had plum and blueberry aromas along with dried herbs, coffee, and spice. Medium-bodied with moderate tannins on the finish.

Siduri 2009 Pinot Noir, Clos Pepe Vineyard, Sta. Rita Hills. Medium color, featuring higher-toned and slightly tart dark berry fruit, earth, and spice on the nose. Fuller-bodied with more noticeably acidity on the palate, and firmer tannins.

Novy 2007 Nebbiolo, Stolpman Vineyard, Santa Ynez Valley. Light garnet color, with bright tart cherry, rose, earth, and spice aromas. Vibrant mouthfeel and nicely-balanced, with a big, grippy tannic finish. A promising young Nebbiolo that deserves some extended cellar time to develop.

Novy 2007 Syrah, Russian River Valley. Dark purple color, showing blackberry, pepper, herbs, and a touch of vanilla/oak. Bright and lively mouthfeel with moderate tannins and a tasty finish.

Novy 2008 Syrah, Judge Family Vineyard, Bennett Valley. Very dark color, this displayed dark berry fruit, coffee, black pepper, and lots of spice on the nose. Bigger and more structured on the palate than the RRV Syrah, this finished with chewy young tannins that will need some time to resolve.

Novy 2009 Syrah, Susan's Hill Vineyard, Santa Lucia Highlands. Very dark color, with bright and ripe plum and blueberry aromas, a faint floral note, plus a big herb component and some sweet oak. Rich mouthfeel but with plenty of acidity and a firm, tannic finish. A young Syrah that seemed tight and somewhat primary, but has the structure to develop more depth with bottle age.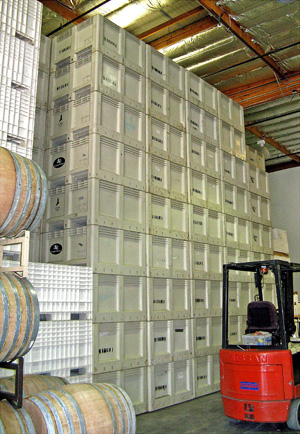 Siduri Wines was launched in 1994 by Adam and Dianna Lee. Both are originally from Texas, and met while working at Neiman Marcus in Dallas, where Adam was the wine buyer. After moving to California, they started learning about winemaking by working together at Lambert Bridge Winery in Dry Creek Valley. They soon decided to take a modest savings and produce some wine on their own, and since Pinot Noir was their favorite, that was the choice for their first wine. That wine, a Pinot from Anderson Valley, was an immediate hit with wine critics, and Siduri was on its way. Siduri is named for the Babylonian goddess of wine, who appears on the wine labels. Siduri continues to produce only Pinot Noir, with vineyard sources ranging from the Willamette Valley to the Santa Rita Hills. In 1999, Adam and Dianna added the Novy label – named for Dianna's family, who also share in the ownership – which produces many non-Pinot wines, with Zinfandel and Syrah probably being their best-known.
With well over 20 vineyard sources, Adam and Dianna log lots of miles on the road as they check on the vines and confer with growers. They prefer to contract for fruit by the acre rather than by the ton, as is more common, to retain more control over how the fruit is grown. Many of the vineyards are very highly-regarded – reputations in which Siduri has often had a large hand. The Pinot bottlings – there have been 20 or more in some vintages – are mostly single-vineyard wines, but there are also some appellation wines usually made by blending Pinots from different vineyards within the appellations. Novy's recent releases include Syrah, Zinfandel, Grenache, Nebbiolo, Chardonnay, Viognier, Sauvignon Blanc, Gewürztraminer, Blanc de Pinot Noir, a dessert Viognier, and blends. Between Siduri and Novy, total production is in the neighborhood of 12,000 cases per year. Adam and Dianna continue to be the winemakers, with Ryan Zepaltas assisting them in recent years.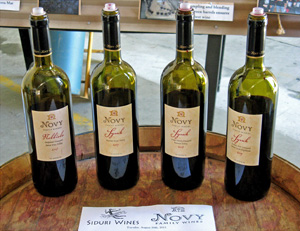 Siduri was one of the first to produce the bigger style of California Pinot Noir that has become a hit with many wine consumers and critics over the years, and became something of a model for a number of other successful Pinot producers, including Loring and Kosta Browne. Siduri's style has evolved over time, and the Pinots, while still on the bigger, fruit-forward side, have become more restrained than they were in earlier vintages.
The Lees employ a variety of winemaking techniques, being flexible in deciding on how to ferment each wine based on the distinctions of the fruit they receive from each vineyard in each vintage, rather than sticking to a fixed recipe or following a rigid set of winemaking beliefs. Fruit may be totally destemmed or can include lots of whole clusters; yeast may be indigenous or inoculated. Most fermentations undergo hand punchdowns in small bins, so that various lots – with different grape clones or vineyard blocks – can be easily kept separate during élevage. Blending trials from barrels to determine which ones will end up in single-vineyard wines and which will go into appellation blends takes place later. The wines tend to show a fairly rich texture, but I've found that the Siduri Pinots in particular over the years have seldom sported too much new oak, letting the fruit (and each vineyard) express itself.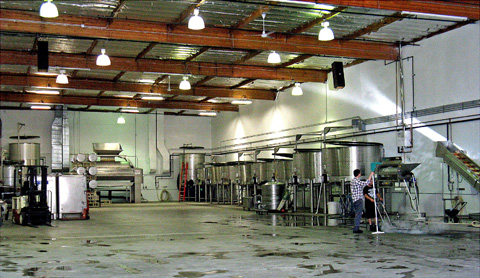 We walked into the large winery space, where an informal tasting area was set up with wine bottles on top of a couple of barrels. When I made the appointment to visit, I heard back from Adam that neither he nor Dianna would be at the winery that afternoon – a bit of a disappointment since it's always a pleasure to taste with them. But we were welcomed and made to feel right at home by Lauren at the winery. A couple from the Lee's home state of Texas joined our group for the tasting, and Lauren led us through nine current Siduri and Novy releases.
The two labels have excelled at making single-vineyard designate wines that reflect their vineyard sources and are quite distinctive. But they have also produced some excellent appellation wines, at very attractive prices, that sometimes rival the single vineyard bottlings. We tasted a few of these wines, and I thought the '09 Sonoma Coast Pinot and '07 Russian River Valley Syrah in particular offer terrific value for what's in the bottle. Novy is one of a relative few California wineries producing Nebbiolo, and the '07 bottling showcases the variety quite nicely. We tasted one 2010 wine, the "Four Mile Creek" white blend from Novy, and learned that the Siduri 2010 Pinot Noirs had been bottled just a couple of weeks before our visit.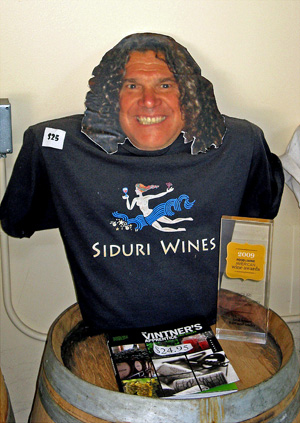 The source of inspiration to many wineries that have aimed to follow a similar path, Siduri and Novy have been successful almost from the start. They helped popularize many aspects of their business model, from being an urban "warehouse winery" to sourcing fruit from vineyards up and down California and into Oregon. On top of that, Siduri was an early proponent of the bigger style of Pinot in California – although this style is not to everyone's taste, it has been undeniably popular. That they continue to produce so many bottlings from so many diverse locations and retain consistency in style and quality year after year is a testament to their dedication and attention to detail.
Heading back out of Siduri / Novy into the afternoon sun around 4pm, we weighed our options for any further stops while we were in Sonoma County. While it was tempting, we decided to forego a visit to nearby Bottle Barn, one of the best wine shops in the area, and drive back to San Francisco and the East Bay. It was a fun day, and we did well by managing to visit five wineries and to have a relaxing lunch too. It part, this was possible due to the increasing number of wineries and tasting rooms that have sprung up in recent years in the Sebastopol-Graton area, so we were never more than a few minutes from another good tasting possibility.
Other than Red Car, I had tasted before at all of the wineries we visited, but it had been at least a couple of years since I'd been to most of them. We had the opportunity to taste a variety of wine styles – Pinot Noir and Chardonnay in particular. I'd say most of the wines we tasted on this trip tended to be on the bigger, bolder end of the spectrum, but they were generally well-balanced, with plenty of forward fruit and good acidity as well. Overall, the Marimar Estate wines were the most "elegant" of the bunch, with the Kosta Browne and Siduri / Novy wines packing the greatest intensity of flavors. Other than a few of the Siduri / Novy wines, few that we tasted were what I'd call bargains, but you have to expect to pay a premium price for most wines from producers of this caliber.
Two legends of Sonoma County wine who are still delivering the goods, two newer but very highly-acclaimed producers, and one recent relocation to Sonoma County completing a stylistic as well as a geographical shift – an interesting mix of wineries on this brief trip! Needless to say, there are many other worthwhile wineries to visit in the same area, and there are wines to please a wide range of tastes. As always, thanks to everyone that we visited for being so generous with their time and their wine!