On December 22, 2003, Paso Robles was struck with 6.2 magnitude earthquake. The following pictures were taken December 27th.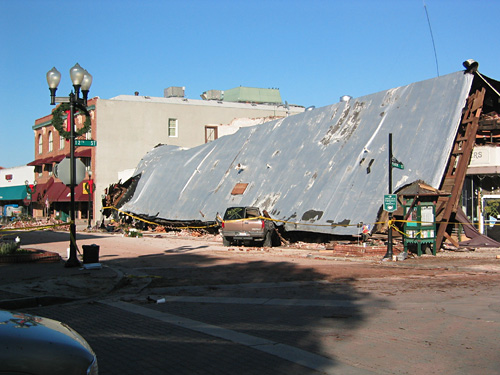 Here's a shot of the largest building collapse, at 12th & Park Street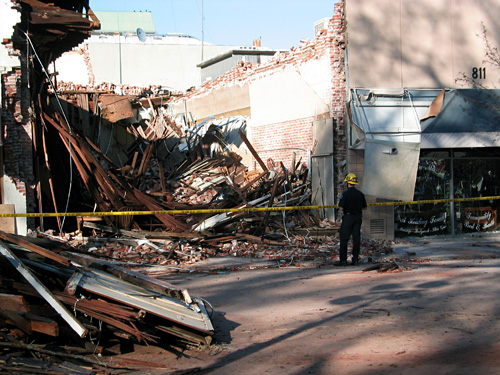 ...this shot was taken right around the corner to the right, on 12th street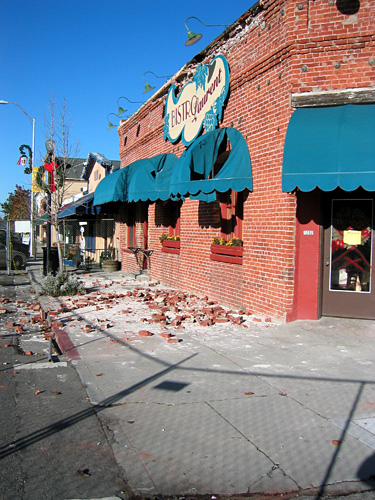 ...a block further east on 12th street, Bistro Laurent received damage to the facade, but the building was "yellow tagged," meaning only employees could enter. This building appears retro-fitted, as you can see the capped ends of the rods at two places around the outside of the building (see above the door).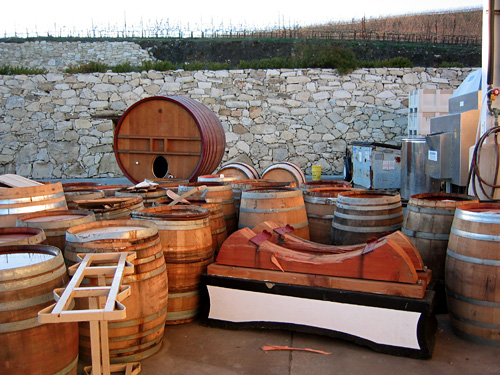 The crush pad at Tablas Creek was strewn with some of their wreckage. Notably, the very large Seguin-Moreau barrel in the background was filled with wine and actually lifted off the concrete and wood supports (in the foreground), falling onto a tank fitting that pierced the bottom of the barrel. Needless to say, a river of red ran from inside the storage room. The other barrels were variously smashed, craked or otherwise damaged enough to become leakers.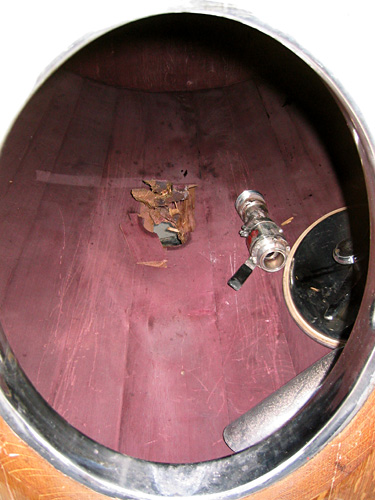 ...a closer shot of the interior of the big Seguin-Moreau barrel. The fitting came loose and pierced the bottom of the barrel.